Our specialized team has the vast experience and expertise needed to handle the most complex cases in the oil and gas market.
Our Oil and Gas practice was carefully developed to offer complete legal advice in all areas of the sector in Brazil and this allows us to be part of the panel of offices of the major companies in the sector.
We act in all segments of the Oil and Gas industry (upstream, midstream and downstream) and have played important roles in the main cases and trends in the sector, especially in the process of opening up the refining market and creation of the new natural gas market. Additionally, we have been advising our clients on the growing energy transition and ESG initiatives.
Our team is made up of highly specialized lawyers who combine extensive experience in offices, companies, and regulatory bodies, enabling a comprehensive understanding of the sector and the delivery of services tailored to our clients' needs.
In this way, we act as a one-stop shop for our clients with professionals dedicated to the sector. We cover all the regulatory, contract, corporate, compliance, tax, environmental, labor, IP and dispute resolution areas helping to position us as trusted advisors for crisis management.
Our services:
Monitoring of legislative and regulatory changes that affect the Oil and Gas industry;
Advising on acquisition and sale processes of companies in the sector, as well as assets, including structuring the operation, carrying out audits and drafting contracts (share purchase and sale agreement, investment agreements, shareholders' agreement, farm-out agreements, etc.) and support in obtaining government approvals;
Legal assistance in the development of projects in all industry segments (upstream, mainstream and downstream);
Preparation and negotiation of typical commercial and operation contracts for the industry, including Joint Operation Agreements (JOA), transport, processing and sale of natural gas, transport and sale of oil and oil products, etc.;
Assistance in bidding rounds for the award of concession contracts and production sharing, including the process of constitution, registration and qualification of companies, as well as the negotiation of contracts such as Area of ​​Mutual Interest Agreement (AMI) and Joint Bidding Agreements (JBA);
Representation in disputes, including arbitrations, legal proceedings and administrative proceedings before the ANP; and
Tax assistance in the structuring of projects, import of goods, use of tax benefits and representation in tax proceedings.
Recognitions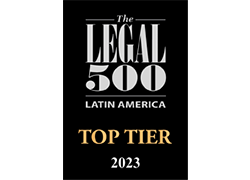 Legal 500 Top Tier 2023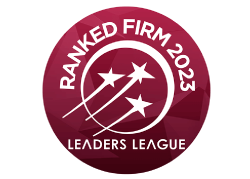 Leader Leagues Ranked Firm 2023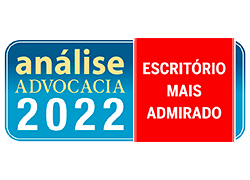 Análise advocacia 2022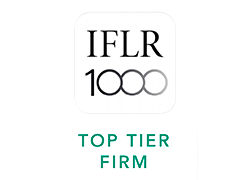 IFLR 1000