A customized and experienced service in strategic management fully focused on business results.
Our Labor practice meets the litigious and consultative demands of complex matters that require strategic monitoring. We work in an integrated way to help our clients navigate through Brazilian labor laws while focusing on the demands and interests of their business.
We are specialists in offering solutions that contribute to excellence in business performance and promote the integration of workers in business objectives. We can suggest legal alternatives that bring greater flexibility to work relations, favoring negotiation and the adoption of measures that preserve a company's economic interest and engagement of its professionals.
We understand business labor challenges from a deep knowledge of our clients' businesses. We proactively identify risks to develop effective strategies to help employers avoid litigation and other judicial and/or administrative issues including collective and union negotiations. Every stage of the process has the active participation of a partner, counsel or senior associate.
We are recognized by clients and partners for offering a practical vision to labor legal management and an effectiveness in conducting matters. This allows us to reduce liabilities while optimizing costs with personnel management, attractiveness and retention.
Clients also benefit from a full-service structure and collaboration across our many areas of expertise. Our clients have entrusted us with their strategic and important cases because they know these will be approached in a holistic and success-oriented manner.
Our services:
Monitoring and acting in highly complex labor litigation areas with excellent success rates;
Strategic management of labor litigation. Experience in portfolio reduction via the adoption of practical management and negotiation measures;
Full support to the client in cases of investigations and procedures initiated by labor administrative authorities such as the Ministry of Labor and Social Security and the Public Ministry of Labor;
Strategic studies of remuneration and benefits packages including restructuring of bonus systems, variable remuneration, short and long-term incentives, profit sharing programs, retention agreements, etc.;
Consulting on work routines linked to the Human Resources Department;
Review of labor practices, company policies and regulations, including personnel migration, production restructuring and other structural changes in the company;
Domestic and international transfer of employees;
Acting in international and comparative jurisdiction;
Seminars and corporate training on labor issues;
Preventive labor audits; and
Specific assistance for a business labor organization before and after corporate mergers, acquisitions, restructurings and capital markets.
Recognitions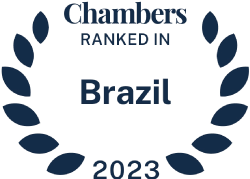 Chambers Brazil 2023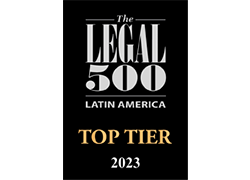 Legal 500 Top Tier 2023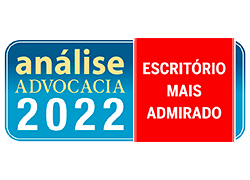 Análise advocacia 2022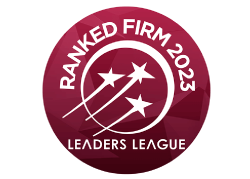 Leader Leagues Ranked Firm 2023