We have a strategic vision in diverse sectors and offer creative, effective, and business-oriented solutions for our clients in highly complex matters.
Through our customized, sophisticated service adapted to the needs of each client, we advise on a wide range of technology, data protection, and intellectual property-related issues.
Our team has highly qualified professionals who deal with complex and sophisticated topics. We work integrated with other practices providing a boutique experience and a full-service structure to our clients.
We have a multidisciplinary vision, attentive to market trends in many sectors. Thus we can offer specialized, efficient and strategic legal advice, always aligned with our client's goals and business needs.
Our services:
Analysis and structuring of new digital business models, such as fintechs, healthtechs, insurancetechs, mobile startups, blockchain and cryptocurrencies, Internet of Things (IoT), Artificial Intelligence (AI), among others;
Consulting on digital platforms and Internet applications-related matters, including risk analysis of these topics and the preparation or review of terms of use and privacy policies;
Legal advice on electronic contracting and digital signature;
Preparation, negotiation, or review of technology contracts, such as software licensing, information technology services, outsourcing, collocation, cloud computing, among others;
Advising on the prevention and effective response to information security incidents, including cyber-attacks and data breaches;
Advising on mergers and acquisitions of digital assets, including conducting due diligence on intangible assets, as well as compliance of the target business with data protection laws;
Assistance in reaching compliance with the Brazilian General Data Protection Law (so-called LGPD);
Advice for the international data transfer under the applicable laws;
Conducting trainings on privacy and cybersecurity;
Review of contracts and development of contractual strategies for data protection;
Assistance in the identification of privacy risks for new products, services, and business models (privacy by design, or impact analysis on the protection of personal data);
Preparation of Data Protection Impact Assessment (DPIA);
Preparation and review of information security policies;
Assistance in intellectual property and data protection-related administrative proceedings and judicial claims; and
Negotiation, preparation, and review of intellectual property and entertainment contracts, such as assignment or licensing of copyright and related rights, trademarks, domain names, patents, industrial designs, cultivars, know-how, business secrets, among others.
Recognitions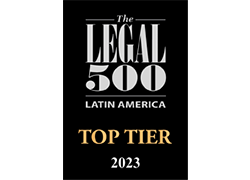 Legal 500 Top Tier 2023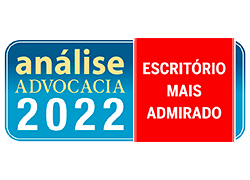 Análise advocacia 2022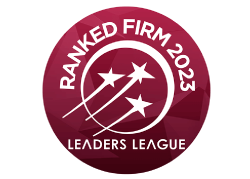 Leader Leagues Ranked Firm 2023