Leading transaction value firm in Latin America.
We offer our clients the resources of a structured and highly specialized team. We are highly qualified and recognized leaders in Brazil, with a strong presence in public offerings of securities in the local and international capital markets and in-depth knowledge of the market. Our team has extensive knowledge of specific issues in the industry and the sector in which our clients operate. This allows us to provide appropriate advice focused on the best solution for our clients.
Our clients include investment banks, Brazilian public and private companies and foreign companies in various sectors of the economy, as well as investment fund managers and administrators. We have a close, trusting and long-term relationship with our clients. Our staff have a track record of quickly responding to issues and providing quality advice, especially on complex and challenging issues.
Our services:
We operate from the structuring section all the way to the conclusion of operations in the Brazilian capital markets. This includes public or private offers of:
actions (IPOs and follow-on);
share certificates (units, GDSs and BDRs);
acquisition of shares (OPA);
debentures;
commercial notes and financial bills;
certificates of real estate receivables (CRI);
certificates of agribusiness receivables (CRA);
investment fund quotas (FII – Real estate investment funds, FIDC – Credit rights investment funds, FIP, FIP-IE, FIAGRO);
debt securities aimed at social, environmental and governance (ESG) practices;
bonds and notes;
Additionally, we operate in the following transactions:
private placement operations of shares and simple debentures convertible into shares;
obtaining and canceling registration as a publicly-held company;
securities listing and de-registration procedures;
administrative proceedings and consultations with the Brazilian Securities Commission and B3 S.A.;
investments in the Brazilian capital and financial markets by local and foreign investors;
structuring of derivative transactions; and
debt restructuring.
Recognitions

Chambers Global 2023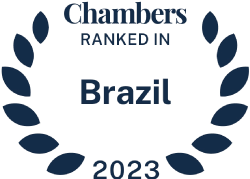 Chambers Brazil 2023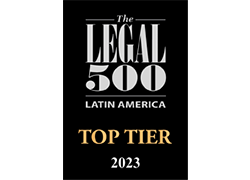 Legal 500 Top Tier 2023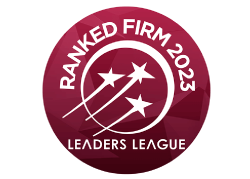 Leader Leagues Ranked Firm 2023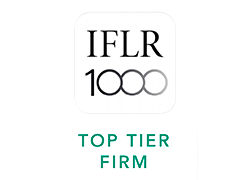 IFLR 1000
Partners
Rodrigo Junqueira, Carlos Barbosa Mello, Luiz Octavio Lopes, Jana Araujo, Ricardo Prado, Bruno Massis, André Calumby, Christiano Rehder, Laura Affonso, Mirella Mie Abe, André Mileski, Roberto Zarour Filho, Mariana Pollini,